3-strand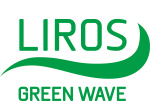 • working stretch > 15%
• very easy to splice
• extremely strong and abrasion resistant
• heat-set
• highest UV stability
• perfect for a lot of industrial applications
Description
Classic 3-strand made of 100% Polyester, heat-set.
Very easy to splice, high strength, abrasion resistant rope for mooring and anchoring.
According to DIN EN ISO 1141 standards (previously DIN EN 697, DIN 83331).
Material and Construction
Material: high-strength Polyester
Construction: 3-strand, heat-set
Features
Shipping & Returns
You can use this description to display some useful information to your customers.