Polyamide Rope, 14mm
3-strand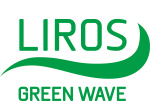 Description
Classic mooring line with high elesticity.
3-strand twist for easy splicing.
High strength and excellent abrasion resistance.
100% heat-set Nylon, according to DIN EN ISO 1140 (previously DIN EN 696, DIN 83330).
Material & Construction
Material: high-strength Polyamide
Construction: 3-strand, heat-set
• working stretch > 20%
• very easy to splice
• extremely durable and abrasion resistant
• UV stabilised
• perfectly suited for multiple industrial uses
Features
Shipping & Returns
You can use this description to display some useful information to your customers.